Movies Collection
Movies Collection is a program to manage your movies library on Windows XP/Vista/Seven na di think it'll work on tablet very good for the special feature of sliding covers.
You go into settings and in top bar and choose the folder of your movies and the program scan it for show you the sliding wall.
There are a lot of settings to change the view style of the program, use your imagination and change it.
Only requirements is Microsoft .NET Framework 3.5 and to install the program extract it from zip in any directory.
Last update
Version 1.0.1 - 26/12/10
This is the first public version of this program
You can search for text or others parameters
You can search covers images and fanarts on Google Images and set on each movie
All options are in settings in the top bar
Screenshot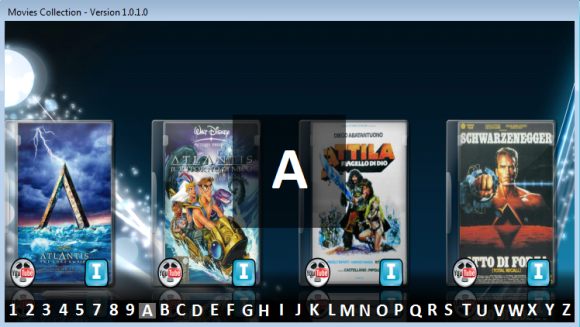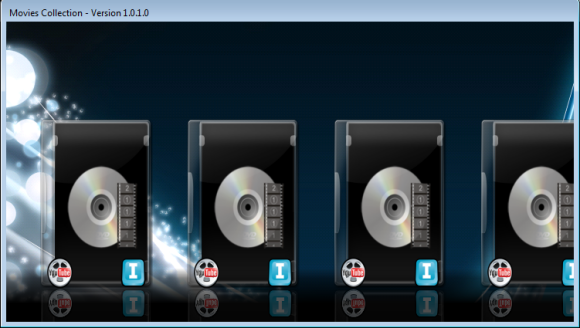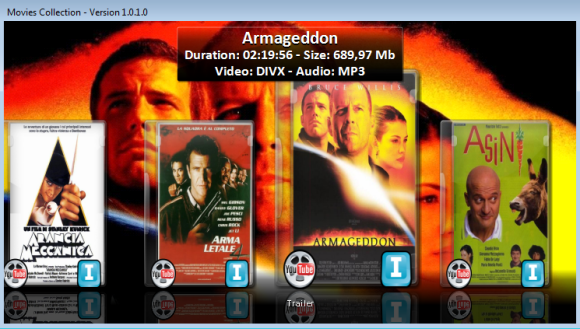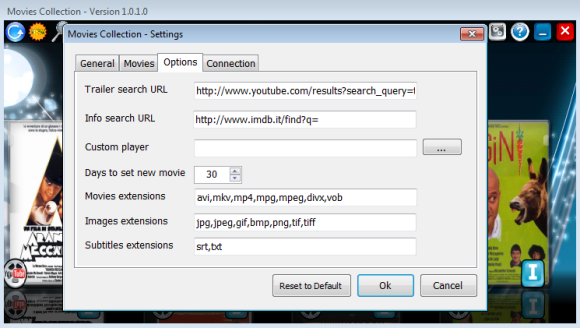 Download
Last Version
Movies Collection 1.0.1
(3,90 Mb) -
DOWNLOAD
(347 times)