SysInfo Widget
SysInfo Widget is a program that show the system info on your Android desktop with a 1x1 widget and if you click on it it show a lot of info about your system device.
After install from Market go to android desktop and Long Press on Home -> Widget -> SysInfo
To remove the Advertisements make a free donation from the SysInfo Widget menu "Remove Ads". When you'll receive my confirmation mail you must click on "Remove Ads" menu.
P.S.
ALL PERMISSIONS ARE USED FOR THE CORRECT OPERATION OF THE PROGRAM AND NOT TO GET USER PERSONAL AND PRIVATE INFORMATION.

Versions
Version 1.2.7 - 10/06/16
Fixed the update of the widget
Bugs fixed
Version 1.2.3 - 28/04/13
Correct widget size
Bugs fixed
Version 1.2.2 - 25/02/13
Version 1.2.1 - 27/12/11
Version 1.2.0 - 27/11/11
Version 1.1.0 - 04/07/11
Removed SysInfo Applications and make a separeted application
Bugs fixed
Version 1.0.2 - 25/05/11
Added new option to Share selected application
Bugs fixed
Version 1.0.0 - 06/05/11
Added new option to Hide System Applications
Added number of Applications in Filter menu
Delete cache to redraw correct Applications icons
Bugs fixed
Version 0.9.7 - 06/05/11
Delete cache to redraw correct Applications icons
Bugs fixed
Version 0.9.5 - 05/05/11
Added Theme in "SysInfo - Applications"
Added new themes
Bugs fixed
Version 0.9.2 - 04/05/11
Added compatibility with all devices (beta)
Bugs fixed
Version 0.9.1 - 03/05/11
Added Search key press on device in "SysInfo - Applications"
Bugs fixed
Version 0.9.0 - 02/05/11
Added import/export settings
Redesigned the menus and settings
Added Top bar minimize/maximize button in "SysInfo - Applications"
Added Contextual Menu with a lot of actions (Start, Show info, Open in Market, Details, Backup on SD card and Uninstall), when long tap on Application
Added an option to set the refresh interval of the widget
Added options to set the top bar visibility, sort and filter at start and the default action on App click in "SysInfo - Applications"
Added possibility to delete cache files and backup apps of SysInfo Widget in SD card
Bugs fixed
Version 0.8.3 - 16/04/11
Version 0.8.2 - 15/04/11
Changed some procedures in Applications screen
Bugs fixed
Version 0.8.0 - 14/04/11
Added in the menu the new screen "Applications" to display, filter and sort your apps
Added icon "SysInfo - Applications" to launcher list apps
Added option to see the free memory percentage in details
Bugs fixed
Version 0.7.5 - 24/03/11
Added possibility to show only free memory in the widget
Bugs fixed
Version 0.7.0 - 19/03/11
Added more widget's text colors to personalize
Bugs fixed
Version 0.6.2 - 17/12/10
Code optimizations
Correct Widget Battery updates
Added "What's News" popup
Bugs fixed
Version 0.6.0 - 16/12/10
Added Widget Text Colors in Settings
Added Widget Transparent Theme in Settings
Added what you want see over the Widget
Bugs fixed
Version 0.5.1 - 23/11/10
From this version IMPORTANT: Remove all SysInfo widgets and re-add on home
If necessary reactivate program if you have donated
Added settings
Added theming for details and widget
Added setting to view decimal values on widget
Correct all bugs and force close
Version 0.4.0 - 12/11/10
New compact menu for donation and activation to remove Ads
Correct texts in details and in widget
Correct widget size for devices that have problems
Bugs fixed
Version 0.3.5 - 09/11/10
Added the activation state in About page
Added links on rows to relative Android Settings
Version 0.2.1 - 16/10/10
Correct widget size
Redraw widget graphics
Show all basic info
Only italian/english language for now
Internet connection permission used for Ads
Screenshot
Download
Use
Android Market to download my program
or use Barcode Scanner or similar program with your mobile device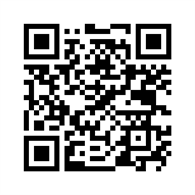 Translate the page